On 3 Performance 2011 – 2017 Ford Eco-Boost F-150 Intercooler Upgrade
$649.00
On 3 Performance
Ford F-150 Eco-Boost Intercooler Upgrade
CALL US WITH QUESTIONS 614-439-0057
After 10,000+ daily driven miles on the test truck, we are proud to release to the public our newest intercooler upgrade.  This is designed for the Ford F-150 Eco-boost trucks that are plaqued with high air intake temps.  With this upgrade your going to keep the charge air cooler which directly relates to a more densely, oxygen packed air entering the engine.  One thing these trucks do when they become heat soaked is pull timing and your going to lose horsepower in this situation.  With our upgraded intercooler, it will be harder to heat soak and has a better cooling capacity than the inferior factory cooler.  As these trucks get hot, they will start pulling timing which is going to effect the performance tremendously.  This will keep the air temps in check and significantly below the charge air temps the factory unit will maintain.
Another major issue the factory coolers have is condensation in them.  We have people ask constantly if we have a drain valve.  Our coolers do not have the condensation issue and thus no need for a drain valve.
Each of our intercooler upgrades also come with the On 3 Performance 50mm external blow off valve.  On the 2013-14 trucks they come factory with an electronic blow off valve.  When we tuned our 2013, we deleted the factory unit and just run the On 3 external 50mm blow off valve.  On the 2011-12 trucks, they have the blow off valve built into the compressor covers.  We now have our own block-off plates which can be ordered when checking out.  They are CNC machined pieces with a nice black anodized finish, add a set for $55  Watch our video to hear the On 3 blow off valve in action:
****VIDEO LINK AT THE BOTTOM FOLLOWING THE PHOTOS****
Includes:
1- On 3 Performance F150 Ecoboost Air to Air Intercooler
1- On 3 Performance 50mm Blow-off Valve
1- On 3 Performance Hard Aluminum Intercooler Pipe Set
1- On 3 Performance Custom Black Silicone Merge Coupler / Coupler Set / T-Bolt Clamps
Check out our graph below showing the same truck on the same dyno with some pretty durastic air temp differences.  As you will see on the bottom graph, this is the factory intercooler which has a rise of around ~60 degrees after tip in.
On the top, you will see the graph showing the dyno pull with the intercooler upgraded to the On 3 Performance Air to Air custom Ecoboost unit.  You will notice the charge air temps are rising a little under 50% of the overall rise when using the factory intercooler.  Also you can see that from 4400rpm on when using the factory intercooler, your moving hotter air and increasingly getting hotter than our intercooler at REDLINE.
These are some pretty durastic improvements when upgrading to our intercooler.  If you tow a trailer, your going to be working the engine even hotter.  This would be an excellent upgrade to help keep your drive / egt temps down and make more horsepower when needed.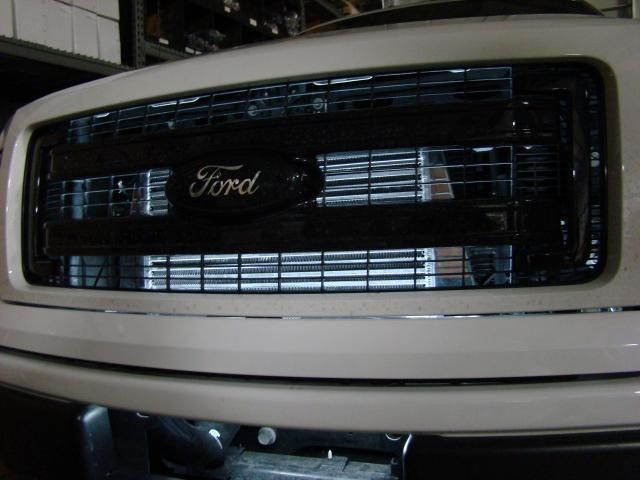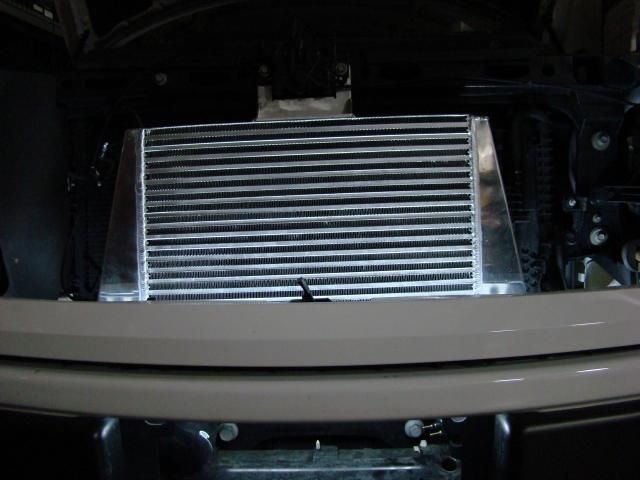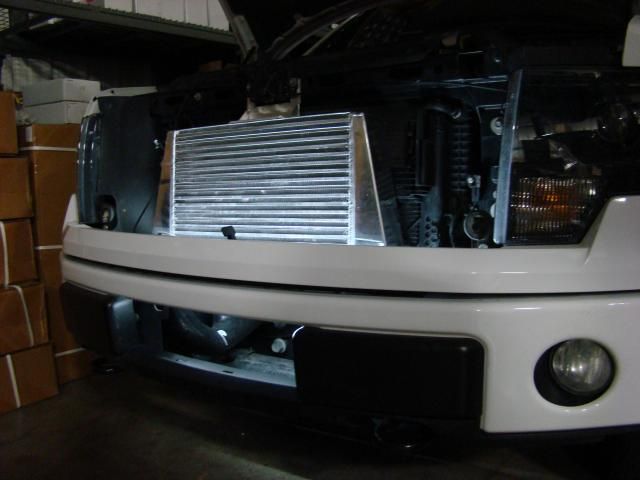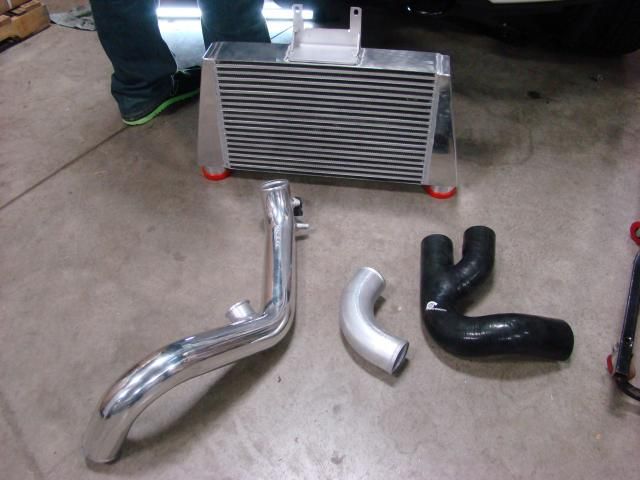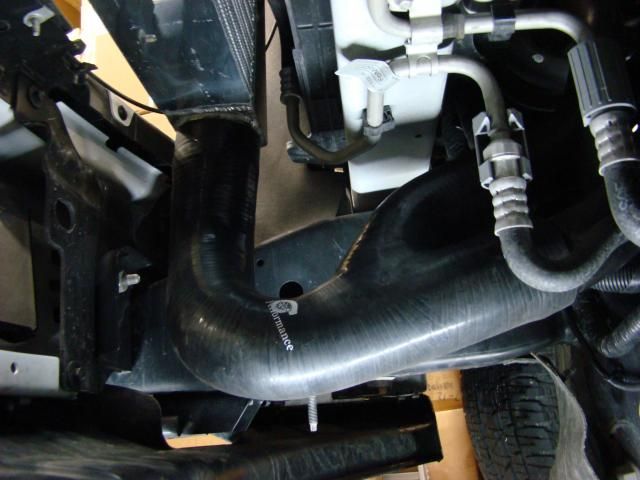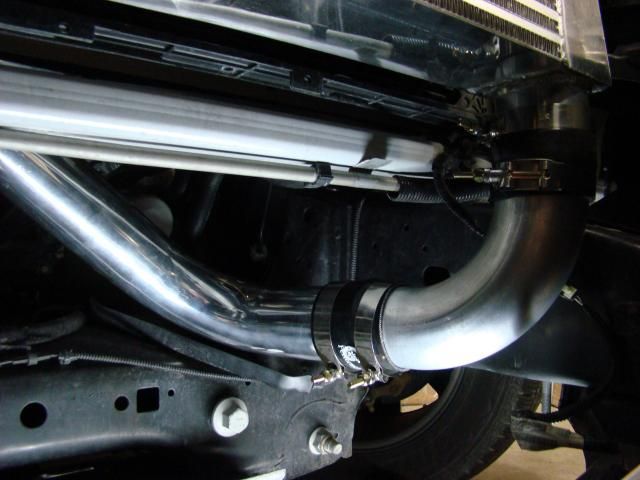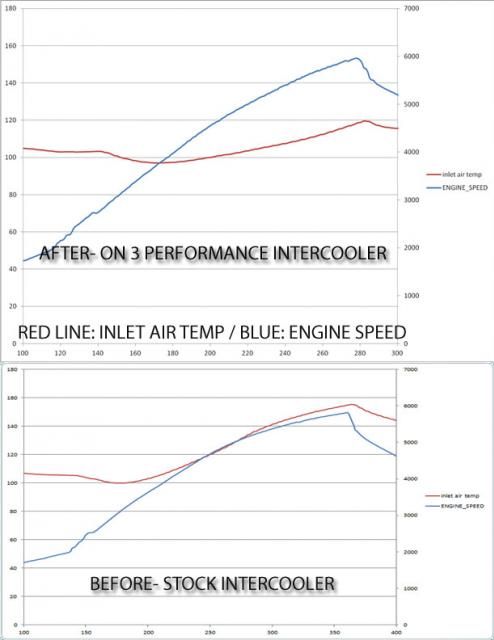 Description